Our Clinicians
Our committed and professional team is what distinguishes our practice. Our practice has been successfully running for over ten years
and has formed strong relationships with our patients and caregivers. As a result, you'll be sure to recognise the friendly faces in our
team that you can not only rely on, but also share an occasional laugh with! In addition, our workforce includes competent dental
practitioners devoted to regular, continuing education to deliver the most modern dental care that you deserve.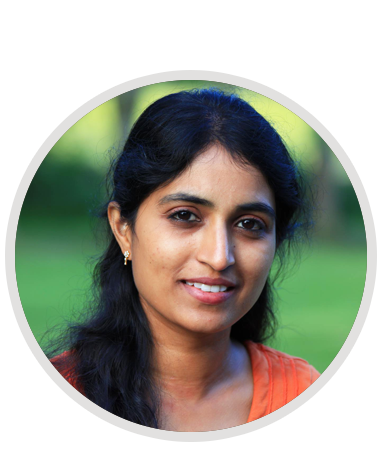 Dr Hema Rajah GDC 104863
Dr Hema Rajah is our principal cosmetic dentist and has a passion for all forms of cosmetic dentistry, especially Composite Bonding, Porcelain Veneers and Invisalign, with a vast portfolio demonstrated on our social media platform Instagram where you can find some outstanding smile transformations. Hema is extremely passionate about understanding patient's smile goals and helping them to achieve them. Hema is a very friendly, approachable, experienced and talented dentist. Hema has received her BDS degree in 1996 and obtained MFGDP from the Royal College of Surgeons (England) in 2008.
Dr Andrew Francis GDC 258883
Dr Andrew Francis graduated from Sheffield University in 2014. Drew has a keen interest in cosmetic dentistry and has a proven record of transforming patient's smiles using the clear, removable brace system called Invisalign and the placement of Composite and Porcelain Veneers. Patient's always remark on Drew's dedication to their treatment plan and how comfortable and confident he makes them feel. Drew is very passionate about the work he delivers and continually strives for perfection.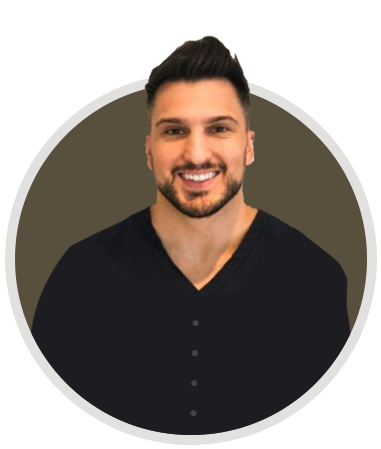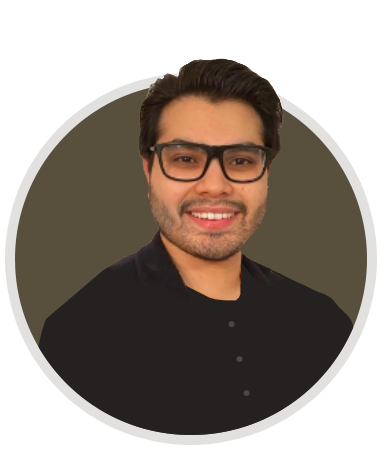 Dr Syed Qasim Ali GDC 278807
Qasim received his bachelor's degree from the University of Birmingham. He holds a qualification in Primary Care Dentistry from the Royal College of Surgeons of Ireland. Qasim started as a Senior House Officer in Oral and Maxillofacial Surgery at Birmingham Hospital. As a result, he acquired vast understanding and expertise in oral surgery, facial trauma, and head and neck oncology. Qasim went on to receive additional training in Restorative and cosmetic dentistry. In addition, he has completed several training programmes in smile makeovers, veneers and composite bonding, and Invisalign. In Qasim's spare time, he enjoys watching and playing cricket. He also actively participates in charity events providing administrative and medical assistance.
Dr Roshan Panju GDC 227495
Rosh qualified from the Liverpool University Dental School in 2012 and spent significant time training in a host of hospital specialisations, including Oral and Maxillofacial Surgery. He passed the coveted Royal College Examination and was accepted to the Glasgow Royal College of Physicians and Surgeons. This training gave him a solid foundation for Dental Implants and the ability to inject Botox and Dermal Fillers anywhere in the face and neck, which is a much-needed talent in delivering Botox and Dermal Fillers. Rosh continues to practice regular dentistry; however, his true passion is Oral Surgery and Dental Implants. In addition, he lives a very outdoor lifestyle and enjoys diving, mountaineering and racquet sports.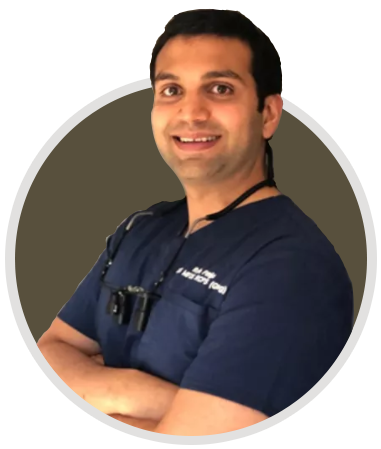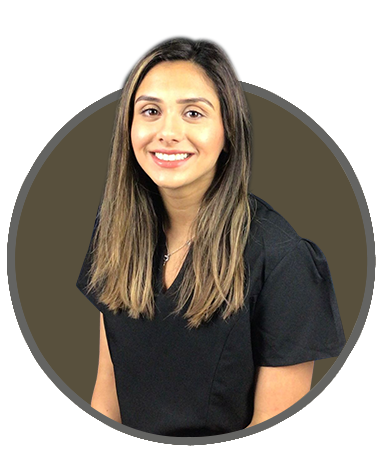 Dr Lovepreet Heer Doctor
Dr Lovepreet Heer graduated with her BDS qualification in 2019 from Barts and the London school of medicine and dentistry. Since then, she has been on a path to enhance her skills, as well as enrolling in postgraduate studies, whilst practicing dentistry. Her approach to holistic patient care, as well as her passion for rebuilding confidence in her patients' smiles, has led to her warm and welcoming reputation.
Dr Pretam Gharat Doctor
Pretam Gharat's philosophy is to strive for excellence and he aims at the very highest standards in modern dentistry for his patients. His work is limited to all forms of simple and complex dental implant treatments, All-on-4, Implant-supported dentures, complex restorative dentistry, aesthetic dentistry, cosmetic dentistry, veneers, crowns, bone and soft tissue reconstruction & grafting, periodontal plastic surgery, occlusal rehabilitations and full mouth rehabilitations.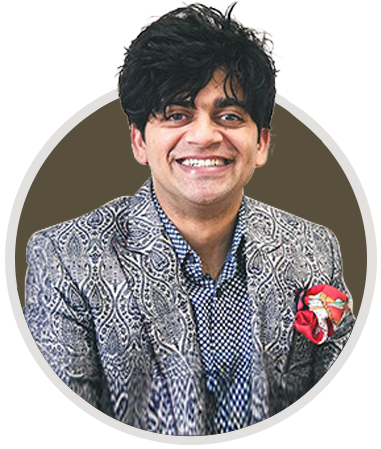 Our Cases &
Patient Smile
Stories
Our experienced dentists and team strive relentlessly to ensure that every patient gets exceptional dentistry via our personalised, sensitive approach and extensive range of treatments. Learn more about our clinic by reading our cases and patient smile stories.
What our clients say
Check out some of our most recent Google reviews;
we are overjoyed with the great comments!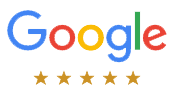 A truly superb dental practice, friendly, professional and very clean.
The team are wonderful and very helpful. The dentist I saw was Dr Hema Rajah, who was absolutely amazing and a true artist at dentistry.
A big thank you to Dr Hema Rajah, Sophie, Abbey and Lucie.
I can honestly highly recommend North Lane Dental Practice to anyone (especially nervous patients).
'Changed my life' From the second I walked into North lane I felt completely at ease. From the girls at reception to my incredible dentist Hema. I desperately wanted to improve my smile which has been an insecurity of mine since my teenage life and opted for an initial treatment of Invisalign. This in itself had the most incredible results leaving my teeth completely straight. After my final treatment of composite bonding to both top and bottom my teeth are absolutely perfect. I cannot thank North Lane dentist enough and would recommend anyone to choose them to change there smile forever. Thank you to the whole team
I had my composite veneers done nearly a year ago now, and this has completely boosted my confidence and my self esteem!!! Hems has been absolutely fantastic, she takes amazing care and takes deep thought into what your desired results are, and recommends what shape/shade would suit you best. I wouldn't ever recommend anywhere else, it's the best thing I have ever done. I am so confident now, and it's made me love my smile
I have been looking for such a long time for a new dentist and for the right place to have my composite bonding done. The team here have been so helpful from the offset and I could not recommend them enough. If you are looking for a dental practise or for cosmetic dentistry then they certainly are the place to get in touch with.
I have recently had my front teeth done top and bottom. Drew has done a fantastic job on doing composite veneers to make my smile alot more in line and I now have a perfect smile. All round good experience from reception staff to dental experts! Very happy customer!! I highly recommend.
Absolutely love my new smile! Had so many compliments. Thank you so much Hema for making me feel comfortable to the whole through and making me feel so much more confident smiling. Everyone at Northlane is so friendly and lovely. Would 100% recommend!
North Lane Dental Practice is the best of the best!! The whole team are extremely welcoming, friendly and reassuring.
Dr Hema and Sophie have been so helpful with advising me the best procedure to suit my needs and I feel completely at ease with them and trust them fully.
Abbey on reception has been so lovely and happy to answer any queries that I have.
For the first time in a long time, I actually look forward to my dental appointments.
I can't wait to see my finished results in the months to come and would absolutely recommend to all!
An absolute amazing experience from start to finish, can't fault the staff every single person is lovely and so so attentive, my results are better than I could even imagine wouldn't go anywhere else.
Firstly would love to say how lovely all the ladies are at Northlane Lucy and the ladies are amazing, my experience has been excellent I'm really happy with the service I have received and I would reccomend them to anyone wanting any dental work. They get back to you straight away and the price is really good also. Thank you again for all your hard work and kindness I will be back for more treatments soon.
I honestly could not be more in love with my new smile if I tried! I have had so many compliments on it and I seriously could not be happier. The team at North Lane are simply amazing I am so so grateful for Dr Syed Qasim for giving me a massive confidence boost and making my experience so comfortable throughout my whole journey with him. There is no one else I would trust with my teeth! I 100% recommend him and North Lane! Thank you so much for everything!
Absolutely love my new smile from north lane! I've had so many compliments, I couldn't be happier. I had the best experience, Hema & Sophie were both excellent and made me feel so comfortable – 100% recommend north lane.
I've been with North Lane dental practice since Sep 2020 and am very happy with them. I had a few fillings, root canal and always without any pain or discomfort during and after the procedure. If I needed an urgent appointment I was seen the next day. Dr Syed is always helpful and with each procedure takes the time to do it carefully and with the utmost care for the tooth. I feel that my teeth are very well cared for :-)
My whole experience at north lane dental practice was excellent. Receptionist abbey was very welcoming and helpful and Biji was very professional and accommodating during my treatment. Would definitely recommend north lane dental practice. Very happy with my results.
Just had my composites done!! SO in love! Best dentist and considering I'm a worry pot, I was totally at ease! Wonderful staff, super friendly and great with children to! Plenty of parking and always accommodating with appointment times! Superb service ! Highly recommend!
I had my composite Veneers done in September and they are the best thing i've ever done, i was so nervous but they made me feel at ease throughout my consultation to my appointment.. Couldn't be any happier i would recommend to everyone!
I hadn't been to the dentist in 10+ years due to being scared but was made to feel very welcomed and at ease at Northlane Dental Practise. Very knowledgable also & I'm looking forward to my teeth whitening process
I would highly recommend this dental practice. Great service & lovely staff, very helpful. I was looking for a dentist that would look after patients with dental implants, because surprisingly enough, I phoned quite a few in the area & it was a 'No'. As a family we have been coming to this practice for a few years now & we are very happy with the service & treatments provided.
The whole team are warm and friendly which makes very nervous patients like myself feel more at ease. The advice and treatment I have received means I can now smile with confidence! I would highly recommend this Dental Practice especially if you are feeling worried or nervous. I don't think anyone could feel more apprehensive that I did on my first visit – but not any more, I feel confident and know that I am in good hands!
Hema and her team at North Lane Dental are wonderful. Can't fault in anyway and would highly recommend.
From booking appointments, to the actual treatment and surgery. Everything is to the highest standard, and the friendly staff add to brilliant atmosphere.
I have been a patient of Dr Rajah for several years and would recommend her as an excellent dentist. Highly proficient but also takes care to discuss oral care and treatment options when necessary.