General Dentistry
Healthy teeth and gums are the starting point of a confident, bright, and attractive smile. That is why we emphasise preventative dentistry that assists you in attaining, maintaining, and keeping a healthy mouth with as minimal treatment as necessary.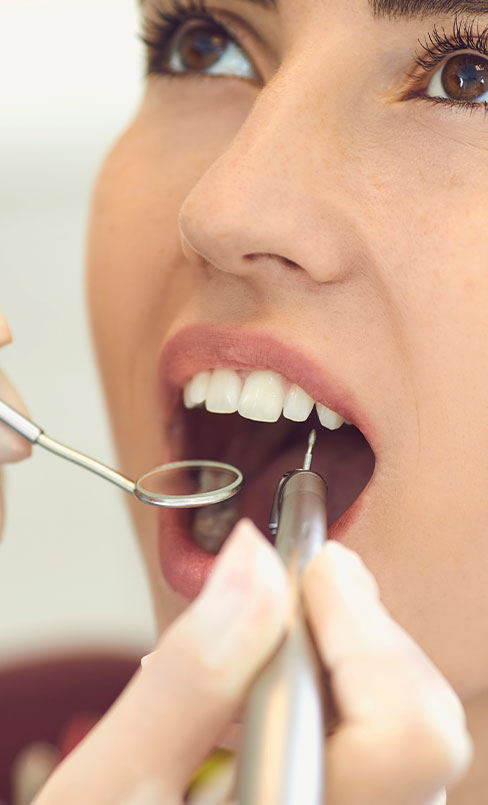 Preventive dentistry
At Northlane, we believe that preventative dentistry is very important and we take it very seriously. This may be done by seeing our dentist on time, as recommended by our dental team, maintaining proper oral hygiene at home and eating the right food. Such periodic visits can indeed aid in detecting oral health issues well before the onset of major dental problems that may necessitate expensive intervention.
Our dentists will examine the entire mouth and all structures inside and outside (for example, the jaw joint) and test for oral cancer during a consultation. A scale and polish may be performed in various instances. In addition, equipment, tests, clinical skills, and x-rays might all be utilised to identify cavities and other dental and periodontal diseases.
Following the examination, you and our dentist may review the observations and select the most appropriate strategy to address any issues.
Dental Fillings:
If a cavity is diagnosed during a routine dental exam, our dentist may treat the decay and place a dental filling before it becomes a more severe form. Dental fillings are used to restore a portion of a tooth that has been lost due to disease, wear, malformation or injury.
Our dentist will begin preparing the tooth for the filling by numbing the region, cleaning any decay, removing previous fillings, or fragile portions of the tooth, contouring the gap so that the tooth retains the filling intact, and then cleaning the region with water and air. The filling is subsequently placed into the tooth and shaped.
Silver (amalgam) fillings and white fillings are the two types. White fillings are more aesthetically pleasing because they are colour-matched to the natural teeth. They are, nonetheless, not always appropriate for every occasion. A comprehensive review with our dentist is essential to reach the best possible outcome. We are a mercury-free clinic and we do not use silver amalgam fillings.
What should I know about white fillings?
+
Often patients are self-conscious about their appearance and do not want silver amalgam fillings that show when they laugh or grin. On the other hand, white fillings are visually attractive and do not have mercury in them.
Inlays and Onlays are substitutes to fillings that replace a portion of a tooth that has been lost due to disease, wear, or injury. They are tougher and more durable than fillings, ideal for biting surfaces on rear teeth.
Inlays and onlays are used to fix a missing portion of a tooth. It may be composed of tooth-coloured porcelain, gold, or composite material.
The tooth is prepped similarly to a filling. After the tooth has been prepared, an imprint or a scan is obtained. This is then handed to a dental technician, who creates a custom inlay/onlay to the precise size and shape needed.
While the inlay/onlay is being created, a temporary filling is set on the tooth. When the inlay/onlay are complete, our dentist will replace the temporary filling, glue the inlay/onlay into place, and make necessary modifications to achieve a comfortable bite.
Mouth cancer:
Around 4,400 new instances of mouth cancer are detected in the United Kingdom every year. Unfortunately, this statistic is continuing to rise.
While evidence has shown that oral cancers are more frequent in those over the age of 40, especially males, they are becoming more prevalent among younger age groups. Mouth cancer may afflict anyone, whether they have their teeth or otherwise. Smoking and excessive drinking raise the hazards.
Lips, tongue, throat, and cheeks can all be affected by mouth cancer. Moreover, cancer can manifest as a painless mouth ulcer that fails to heal naturally. Also, know that a white or red area in the mouth may evolve into cancer sometimes. If these regions do not heal within three weeks, you should see your dentist. As a practice during routine examinations, our dentists also look for unusual findings.
Early detection is critical.
During examinations, our dentists closely examine the mouth for any abnormal lesions. As a result, they may detect mouth cancer during a comprehensive oral checkup at early-stage phases. If oral cancer is caught early, there is a significant possibility of a cure.
Moreover, our dentists evaluate a patient's head and neck for anomalies or swelling and thoroughly examine the mouth's interior, including the lips and tongue.
Suppose our dentist believes that more testing is required; they may refer the patient to a specialist who will examine as soon as possible to provide a second diagnosis and therapeutic intervention. However, do remember that not all suspicious regions are malignant.
Do individuals die as a result of mouth cancer?
+
Is it possible to treat mouth cancer?
+
Our Cases &
Patient Smile
Stories
Our experienced dentists and team strive relentlessly to ensure that every patient gets exceptional dentistry via our personalised, sensitive approach and extensive range of treatments. Learn more about our clinic by reading our cases and patient smile stories.
What our clients say
Check out some of our most recent Google reviews;
we are overjoyed with the great comments!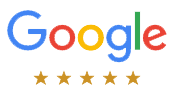 A truly superb dental practice, friendly, professional and very clean.
The team are wonderful and very helpful. The dentist I saw was Dr Hema Rajah, who was absolutely amazing and a true artist at dentistry.
A big thank you to Dr Hema Rajah, Sophie, Abbey and Lucie.
I can honestly highly recommend North Lane Dental Practice to anyone (especially nervous patients).
'Changed my life' From the second I walked into North lane I felt completely at ease. From the girls at reception to my incredible dentist Hema. I desperately wanted to improve my smile which has been an insecurity of mine since my teenage life and opted for an initial treatment of Invisalign. This in itself had the most incredible results leaving my teeth completely straight. After my final treatment of composite bonding to both top and bottom my teeth are absolutely perfect. I cannot thank North Lane dentist enough and would recommend anyone to choose them to change there smile forever. Thank you to the whole team
I had my composite veneers done nearly a year ago now, and this has completely boosted my confidence and my self esteem!!! Hems has been absolutely fantastic, she takes amazing care and takes deep thought into what your desired results are, and recommends what shape/shade would suit you best. I wouldn't ever recommend anywhere else, it's the best thing I have ever done. I am so confident now, and it's made me love my smile
I have been looking for such a long time for a new dentist and for the right place to have my composite bonding done. The team here have been so helpful from the offset and I could not recommend them enough. If you are looking for a dental practise or for cosmetic dentistry then they certainly are the place to get in touch with.
I have recently had my front teeth done top and bottom. Drew has done a fantastic job on doing composite veneers to make my smile alot more in line and I now have a perfect smile. All round good experience from reception staff to dental experts! Very happy customer!! I highly recommend.
Absolutely love my new smile! Had so many compliments. Thank you so much Hema for making me feel comfortable to the whole through and making me feel so much more confident smiling. Everyone at Northlane is so friendly and lovely. Would 100% recommend!
North Lane Dental Practice is the best of the best!! The whole team are extremely welcoming, friendly and reassuring.
Dr Hema and Sophie have been so helpful with advising me the best procedure to suit my needs and I feel completely at ease with them and trust them fully.
Abbey on reception has been so lovely and happy to answer any queries that I have.
For the first time in a long time, I actually look forward to my dental appointments.
I can't wait to see my finished results in the months to come and would absolutely recommend to all!
An absolute amazing experience from start to finish, can't fault the staff every single person is lovely and so so attentive, my results are better than I could even imagine wouldn't go anywhere else.
Firstly would love to say how lovely all the ladies are at Northlane Lucy and the ladies are amazing, my experience has been excellent I'm really happy with the service I have received and I would reccomend them to anyone wanting any dental work. They get back to you straight away and the price is really good also. Thank you again for all your hard work and kindness I will be back for more treatments soon.
I honestly could not be more in love with my new smile if I tried! I have had so many compliments on it and I seriously could not be happier. The team at North Lane are simply amazing I am so so grateful for Dr Syed Qasim for giving me a massive confidence boost and making my experience so comfortable throughout my whole journey with him. There is no one else I would trust with my teeth! I 100% recommend him and North Lane! Thank you so much for everything!
Absolutely love my new smile from north lane! I've had so many compliments, I couldn't be happier. I had the best experience, Hema & Sophie were both excellent and made me feel so comfortable – 100% recommend north lane.
I've been with North Lane dental practice since Sep 2020 and am very happy with them. I had a few fillings, root canal and always without any pain or discomfort during and after the procedure. If I needed an urgent appointment I was seen the next day. Dr Syed is always helpful and with each procedure takes the time to do it carefully and with the utmost care for the tooth. I feel that my teeth are very well cared for :-)
My whole experience at north lane dental practice was excellent. Receptionist abbey was very welcoming and helpful and Biji was very professional and accommodating during my treatment. Would definitely recommend north lane dental practice. Very happy with my results.
Just had my composites done!! SO in love! Best dentist and considering I'm a worry pot, I was totally at ease! Wonderful staff, super friendly and great with children to! Plenty of parking and always accommodating with appointment times! Superb service ! Highly recommend!
I had my composite Veneers done in September and they are the best thing i've ever done, i was so nervous but they made me feel at ease throughout my consultation to my appointment.. Couldn't be any happier i would recommend to everyone!
I hadn't been to the dentist in 10+ years due to being scared but was made to feel very welcomed and at ease at Northlane Dental Practise. Very knowledgable also & I'm looking forward to my teeth whitening process
I would highly recommend this dental practice. Great service & lovely staff, very helpful. I was looking for a dentist that would look after patients with dental implants, because surprisingly enough, I phoned quite a few in the area & it was a 'No'. As a family we have been coming to this practice for a few years now & we are very happy with the service & treatments provided.
The whole team are warm and friendly which makes very nervous patients like myself feel more at ease. The advice and treatment I have received means I can now smile with confidence! I would highly recommend this Dental Practice especially if you are feeling worried or nervous. I don't think anyone could feel more apprehensive that I did on my first visit – but not any more, I feel confident and know that I am in good hands!
Hema and her team at North Lane Dental are wonderful. Can't fault in anyway and would highly recommend.
From booking appointments, to the actual treatment and surgery. Everything is to the highest standard, and the friendly staff add to brilliant atmosphere.
I have been a patient of Dr Rajah for several years and would recommend her as an excellent dentist. Highly proficient but also takes care to discuss oral care and treatment options when necessary.